Hello Bali Music Festival 2019 feat. Iggy Azalea, Sean Kingston, Mario & More
This 21-22 December, on the shores of Mertasari Beach in Sanur, get ready for an extravagant music experience with the debut of Hello Bali Music Festival.
This massive two-day festival, "Hello Bali" by Swan City, is organised by Eternal Management together with GFS Asia Entertainment & Dreamaker Management. The festival will host international artists like Iggy Azalea, Sean Kingston, Mario and Iyaz, as well as a rank of top performers from Indonesia such as Agnez Mo and GIGI.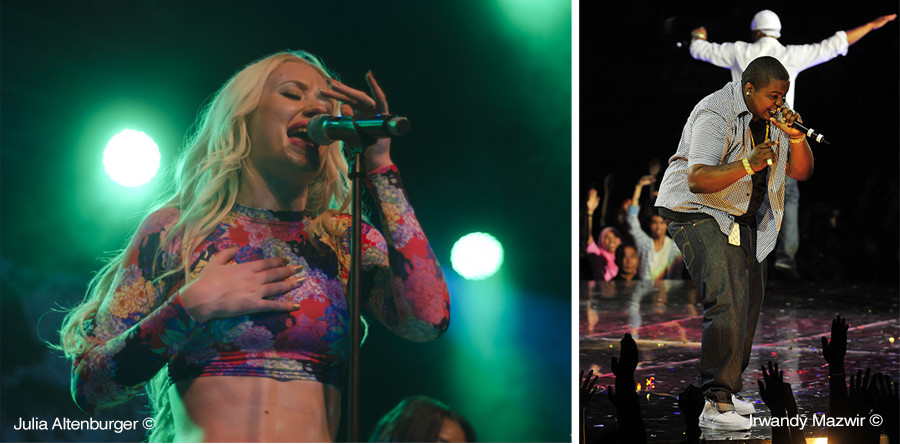 Australian born Iggy Azalea is a rapper, singer and songwriter. She came to fame with the release of two songs – "Pussy" and "Two Times" – on YouTube. She then was signed to the label Grand Hustle, owned by rapper T.I., and released her debut mixtape, Ignorant art (2011). Her latest album In My Defense and Wicked Lips featuring popular singles "Sally Walker" and "Started". With over 2.6 billion views on Youtube and 100 million views on Vevo, she is a superstar, to say the least.
Sean Kingston, is Jamaican-American singer, songwriter, rapper and record producer. His breakout song "Beautiful Girls" received global recognition and since he has sung with the likes of Nicki Minaj, Kanye West, Flo Rida, Akon and Dr. Dre.
Don't miss this chance to watch Iggy Azalea live in Bali, alongside Sean Kingston and other big names at Hello Bali Music Festival.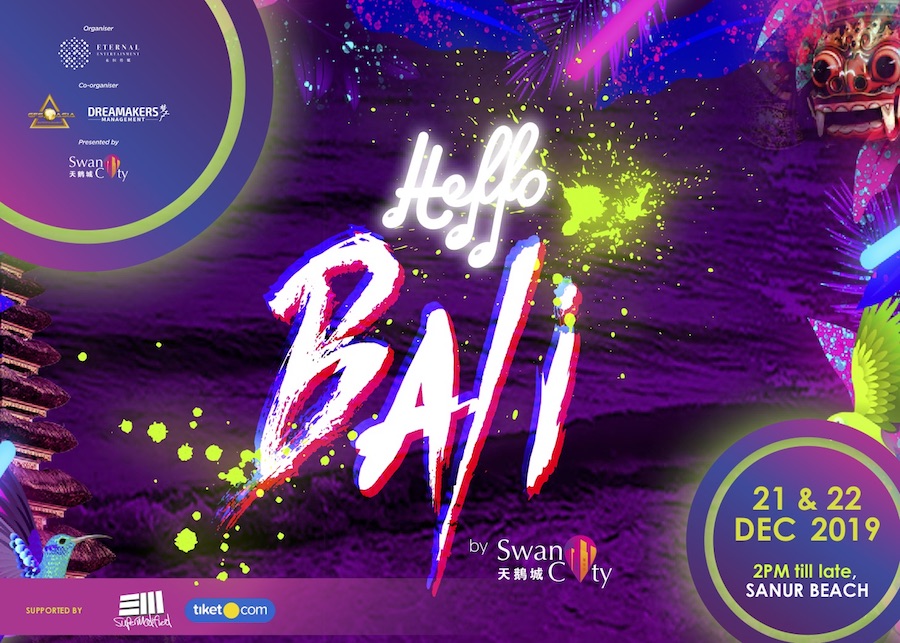 International DJs set to man the deck include Barong DJ Family Moksi (the Netherlands), LNY TNZ (Canada), RayRay (Taiwan), Crisis Era (Canada), Nonsens (Denmark), and Juyen Sebulba (USA), in addition to top local and Asian DJs such as Sihk from Indonesia.
The festival will also feature Bali Cultural Dance, Zumba party with an international instructor, and beach games such as beach volleyball, soap foam football, beach bowling tournament and a slip-and-slide competition. And the best thing when you come to this festival is the grand prize, which is a car, that will go home with the lucky winner!
"Hello Bali" is expected to bring a unique mix of world-famous Bali and international culture.
TICKETS AVAILABLE ONLINE: https://www.tiket.com/event/konser-hello-bali-2019
For more info, go to Instagram @gfsasiaentertainment or call (and WA) +62 878 8999 1131.
Copy from : https://nowbali.co.id/event/hello-bali-music-festival-2019-feat-iggy-azalea-sean-kingston-mario-more/